5 Cool Things To Do In Scottsdale This Summer
With temperatures averaging well over 100 degrees, any place you can go to cool off this summer is a welcome gift. Unsure where you can go in Scottsdale to stave off the sweltering heat? Taste It Tours has got you covered!
Of course, we have to start things off with a frozen treat. Cool Gelato Italiano is owned by a delightful Italian couple, who take pride in making their gelato from fresh, Italian-imported ingredients. Not only do they offer incredible, traditional flavors of gelato such as pistachio, espresso (pictured) or Stracciatella, but they also serve fruit sorbettos. Their refreshing, flavorful sorbettos are dairy-free, perfect for the vegan lifestyle, or anyone craving a lighter taste. Stop in to grab a scoop, or experience them on our Old Town Scottsdale's Food Tour.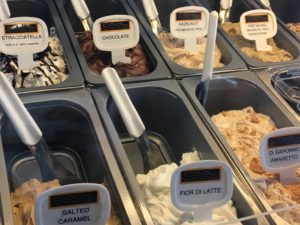 Wonderspaces features the art of thirteen artists, creating "Point of View," a uniquely curated, immersive art experience. Located in the Fashion Square mall (Arizona's largest shopping mall,) not only is Wonderspaces a stimulating way to spend an afternoon, but it offers a cool reprieve from the heat both physically and visually. There are two virtual reality exhibits and a mesmerizing light display by SquidSoup, among several other abstract and interactive displays. Tickets can be purchased online or at the door.
We'd be remiss if we didn't mention an obvious place to cool off – the pool. While this 1956 Hotel has plenty of interesting history, (Frank Lloyd Wright was an adviser during its construction) it was renovated in 2005 to include some upgrades. Now, Valley Ho boasts one of the best pool parties in town. They feature "Frose Fridays, Session Saturdays, and Recovery Sundays" throughout the summer months –  offering cabanas, poolside bar services, spa treatments and a DJ for much-needed party tunes. Take a splash in one of their two pools and don't forget to dive into some tasty appetizers or their Insta-famous "Showstopper Shake" from their very own ZuZu Café.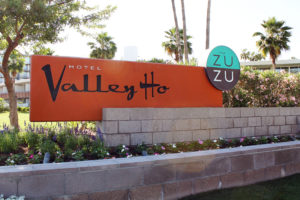 Located in the heart of the 5th Avenue Shops district of Old Town Scottsdale, Tea Time is an independent shop offering a fine collection of over 80+ imported teas. Their staff also create their own delectable tea blends, producing a uniquely local Arizona experience. Sipping on an ice-cold Arnold Palmer, iced tea or tea latte is sure to help you cool off this summer. Be sure to add them to your summer "must-do" list, or enjoy a tea sampling on our Scottsdale Trolley Food Tour.
Looking for a local beer experience? O.H.S.O. (stands for Outrageous Homebrewers Social Outpost) is a Scottsdale favorite. Their bicycle-themed patio is stocked with plenty of refreshing misters, industrial fans and of course, a long list of locally brewed beer, with a rotating guest brewer list in-tow. It's sure to enliven those most wilted from the heat and is an obvious favorite for summer brunching needs. They also have locations in Arcadia, Paradise Valley, and Gilbert. Bonus – you can bring your best, furry pal to their dog-friendly patio, where they offer giant bowls of water and free O.H.S.O. made dog treats.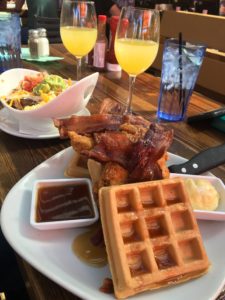 Still looking for something more? Don't sweat it, just book your local foodie experience through Taste It Tours! Our Scottsdale Trolley Food Tour offers air conditioning and inviting cocktails to help revive you from the heat.