Phoenix Ranked #1 Pizza City in America
Move over New York, Chicago and all the other cities known for their unique pizza styles. Travel + Leisure has ranked Phoenix, Arizona the #1 city for pizza in America.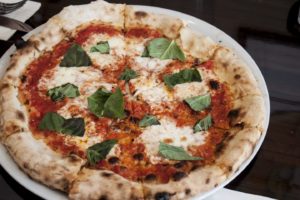 In its annual America's Favorite Places survey, readers of the magazine weighed in on everything from most attractive cities to favorite beach towns to the best cities for sweet tooths. But when it came to pizza cities, there was only one top cheese: the Valley of the Sun.
Part of the explanation for the ranking is the abundance of different pizza types available in Phoenix. We have deep dish, Neapolitan, artisanal and wood-fired, just to name a few.
The next four spots went to Detroit, Buffalo, Chicago and Providence, with New York just missing the top 5 at #6. Perhaps it's no coincidence that Phoenix has seen an influx of new restaurants made famous in other cities looking to compete with the top local fare, such as Gino's East, Giordano's and Lou Malnati's from Chicago.
At Taste It Tours, we've been touting the Phoenix pizza scene for years. Three of our tours feature locally owned pizza restaurants, Boss Pizza Bar, Craft64 and Hanny's.
So if you're a pizza fan, you better schedule your next vacation to Phoenix and enjoy the best pizza in America. If you live in the Phoenix area, try some of our award-winning local pizzerias and find a new favorite restaurant.