Taste It Tours Named One of 2017's Best Local Tours
Expertise.com has rated Taste It Tours one of the 12 best local tours in the Phoenix area for 2017 out of 325 local tours considered.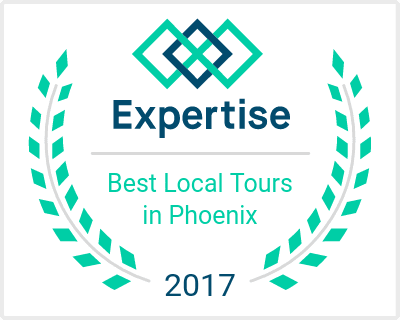 Selections were chosen based on company reputation, credibility with customers, experience in the industry, availability of tours/customer supports and professionalism.
Taste It Tours was the only food tour chosen, while four other tours focused on beer or wine. It was also the only predominantly walking tour chosen.
Phoenix was the only Arizona city where local tours were ranked, and several tours provide service throughout the state, so essentially, Taste It Tours was named one of the 12 best local tours in Arizona.
Taste It Tours also recently received its fourth consecutive TripAdvisor Certificate of Excellence. We take great pride in offering an excellent tour and strong customer service, and always appreciate the recognition from local media.
You can see all 12 2017 winners and a summary of their services at Expertise.com.